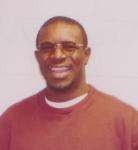 Hi my name is Jermont Cox and I am on Pennsylvania Death Row I am 34 yrs old and was born in Philadelphia,..
I have been writing poems and have been painting and have written 2 books until now ,..
I would love to sell my work and so be able to share my skills with the outside world,..
So if you like my work feel free to contact me or the webmaster of this site and then I hope that you will enjoy it to the fullest ,..
The pictures offered on this website are the original drawing, and I have asked my friend who created this site to sell them for me, as I do not have internet access.
They are watermarked to prevent un-allowed copying.
Each of the pictures is $ 25 + Shipping and handling
Please contact Anne at following email address:
I also want to share two of my poems with you, and thank you for taking the time to look at my website.
Greetings
Jermont Cox
CE 8242 / Death Row
175 Progress Ave
Waynesburg, PA 15370-8090
USA

The Sound Of Making Love
It's your giggle when I kiss your neck.
The way you sound when you call me by my nick name.
The way you sound when you are angry and I do not take you seriously.
You uncontrollable laughter...
Your Smile.
Your deep inhale and exhale when I kiss your pleasure spots.
Our sweaty bodies pulling apart, and coming together again.
The long conversations we have on the couch.
Grocery shopping together.
The sound of making love are the times share with someone you share your
heart with.
It's the everyday activites that are apart of a life together.
The sounds of love making is the after math of what making love grows too.
The sounds of two satisfied souls after a session of sexual bliss.

THE SOUNDS OF MAKING LOVE..

No Goodbye!


Standing in this pool of blod tears..
My pain increases as the images began to fade!
At this point I have no more tears.
I only feel life because of the fight in me.
The fight that seeks the hello and never goodbye!

Goodbye

Why did I cry when the world trade Centers came down?
Because those in the building ,never got a chance to say goodbye.
Why do I cry at the prospect of others in love?
Because at that moment there is no goodbye .No goodbye's in forever.

Please don't say goodbye!Please don't let me see you walk away!

Can you stay? Please stay forever...Please forgive me?!! I'm sorry!

Goodbye

I awoke . gave kisses ..No goodbye,just departure..
No goodbye's of any kind hurt like hell!
End it with I love you...Love never dies...

I heard my name . I turned to look.
It was my escort , to pain and suffering!To dues owned!
I turned to find comfort.

The world stopped..All moved in slow motion

GO WITH MOMMIE ,DADDIE SEE YOU LATER!!!

No Goodbye.

TO HER.. LEAVE GET OUT ...I'LL TALK TO YOU LATER!! THE TEARS FLOW .THE
CHAINS CLICK!! NO GOODBYE!! JUST COLD STARES OF CONFUSION!

In my cry .I pass on the soul and strength ,to the gift of life created by two.
At that moment no more fear , no more tears.Just whispers of "I am Here"
Daddy's little man shown of Peace and he retreated to the comfort of mommies arms.
The kiss on her cheek was from the new man of the house.This she
knew.

Had I sayd Goodbye, maybe I might not be gone so long...